Curatorial Team:
Gary Heidt – Director & Artistic Visionary
Cassandra Weston – Director & Artistic Visionary
Sabine Manke – Producer & Artistic Visionary
Creative Crew:
hasierehei – Bühnenbild
Inga Berlin – Produktion / Ausstattung
Martin Esters – Produktion / Photography / Website
Nicki Kwiatkowski – Assistant
Cast:
Inga Berlin (Margaret Mead)
diverse (Marie Bloomfield)
Marie Bloomfield's Death
Inga Berlin (Margaret Mead)
Sabine Manke (Ruth Benedict)
Gary Heidt (Edward Sapir)
Grand Canyon
Kristina Hampton (Margaret Mead)
Hanna Scheepens (Amerikanerin)
Judith Krakowski (Amerikanerin)
Samoa
Nicki Kwiatkowski (Margaret Mead)
Marcel Damme (Gregory Bateson)
Philipp Andreß (Reo Fortune)
Sepik
Cindy Orlamünde (Larry Frank)
Christian Nolte / Norbert Deeg (Dr. Benjamin Spock)
Martin Esters (Gregory Bateson)
Three Men and a Baby
All
Prologue/Finale
Artists' Links (external):
Van Reipen Collective – Homebase of Cassandra Weston
(You Don't Give a) D&*% – Music video for "Damn" (Fist Of Kindness) feat. Cassandra Weston & Gary Heidt
Tender Buttons (Aufführungen an der Schaubühne Leipzig 29. & 30.07.2011)
Tender Buttons (excerpt of work in progress presentation of "Tender Buttons")

Gary Heidt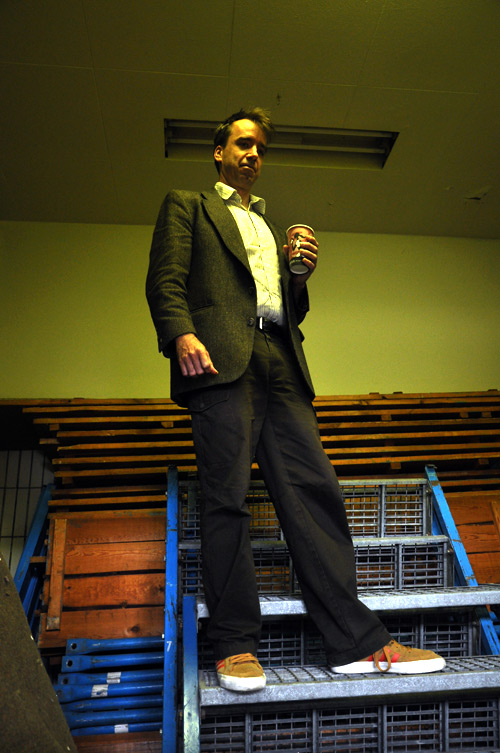 is the author/librettist of the DEFENESTRATION TRILOGY, including THE BIRTH AND THEFT OF TELEVISION, NIGHTINGALE: THE LAST DAYS OF JAMES FORRESTAL and MAN: THE BIOLOGY OF A FALL with composer Evan Hause. He is a co-founder of LOVESPHERE, a 67-year performance project currently in its 16th year, and co-founder of the Mammals of Zod, an improvising big band whose first album, KILL THE HUMANS, was deemed "a masterpiece" by the VILLAGE VOICE. His poetry has appeared in FENCE, LOST AND FOUND TIMES, and PRIVATE ARTS. He has been featured in the NEW YORK OBSERVER as the author of the musical FENG SHUI ASSASSIN and in PAPER MAGAZINE as one of their "100 Beautiful People." He is the producer of many recordings, including IS IT BECAUSE I'M BLACK? by Vattell Cherry, REPRODUCTIVE ORGAN OF THE MACHINE PHYLUM by CitiZen One and the Ambient Outlaws, L'OF and KILL THE HUMANS by Mammals of Zod. He currently works as a literary agent with Signature Literary Agency and leads a band called Fist of Kindness.

Cassandra Weston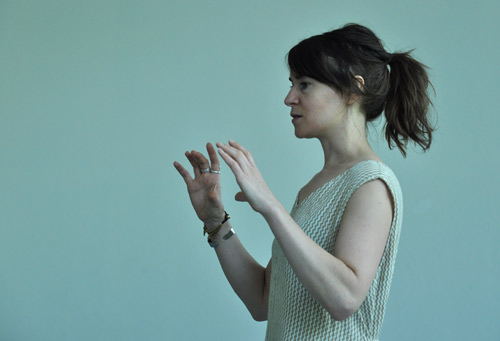 is a founding member of Van Reipen Collective. She received her BFA from the University of Illinois in Champaign/Urbana and additional training at Ecole Jacques Lecoq in Paris. Van Reipen Collective envisions and creates new theatrical works for the stage, multimedia and interactive environments, design, and site-specific experiences. Recent work with VRC includes SHELLY'S SPHERICAL JOURNEY (2010) and IMPOSSIBLE INTERVIEWS (2009). She was a former co-Artistic Director of Resistance Theater, which created and produced original works including DREAMFIRE, ANTIGONE, BLOOD OF MARTYRS, and FLESH EATERS. She has also performed with Proto-Type Theater, Medicine Show, Brooklyn Theater Company, Lake Ivan Performance Group, and others. She plays trumpet with the band Fist of Kindness.

Sabine Manke


is an ethnologist, and has been an artistic creator of / dramaturg for / actress in performance projects with the independent Theater GegenStand since 1999. She studied European ethnology, German language, literature and media, museum studies and theater at Marburg, Washington DC and Athens. She received her Ph.d. in European ethnology from Philipps-University, Marburg, in 2008 with a thesis on citizens' letters to Willy Brandt. Her main field of interest lies in cultural theory and psychoanalysis, the materiality of the cultural, the interlocking of collective processes and individual expressivity.